#VeryMalvern
I moved my family and business from the South East to Worcestershire a little over a year ago. If you've ever been through the process, you'll know it has a measure of frustration and pleasure in getting to know a new community.
I am thoroughly enjoying Malvern, and the kinds of businesses and people I've had the pleasure of meeting have more than made up for the move.
Buy Christmas presents from small businesses
The 7th December is
#smallbusinessSaturday
,
and
my birthday, so it's the perfect opportunity to do Christmas shopping.
I want to share my ideas for a Christmas stocking with you - picked from businesses that I've met and been impressed with since my move.
Most of them haven't any idea I've done this, and there are no affiliate links to disclose. I hope you'll appreciate their ingenuity and efforts, and if you can't have one of these for yourself (or someone special), then do support your local small businesses and reward their creativity and delight your family and friends with something different for Christmas.
My #verymalvern Christmas stocking
The quick view:
[col_wrapper] [col4]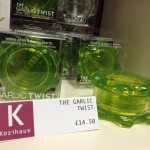 [/col4] [col4]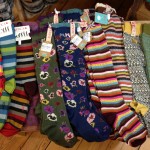 [/col4] [col4]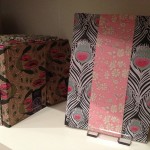 [/col4] [col4_last]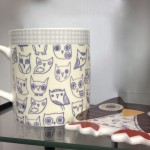 [/col4_last] [/col_wrapper] [col_wrapper] [col4]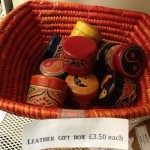 [/col4] [col4]
[/col4] [col4]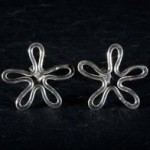 [/col4] [col4_last]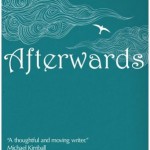 [/col4_last] [/col_wrapper] [col_wrapper] [col4]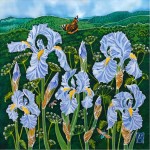 [/col4] [col4]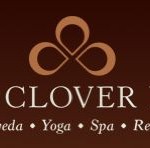 [/col4] [col4]
[/col4] [col4_last]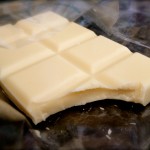 [/col4_last] [/col_wrapper]
Kozihaus
This bright and happy retailer is a treasure trove of clever ideas on the Worcester road just outside of Great Malvern. Purchase a brilliant local coffee and sample the moreish 
M'Hencha
. I think Donna is an inspiring small business owner - she's created the 
friendliest browsing experience
 in town and has a superb eye for product. She also goes and gets what she wants in life. I love visiting, and I'm not alone. (NOTE:
Kozihaus is now still available online 
, but you'd have to watch out for Donna in person around if you want the in person experience. In my stocking, I fancy the cool GarlicTwist, and I'd be silly not to show you the gorgeous real deal green Cambridge Satchel, exclusive to 
Kozihaus in Worcestershire.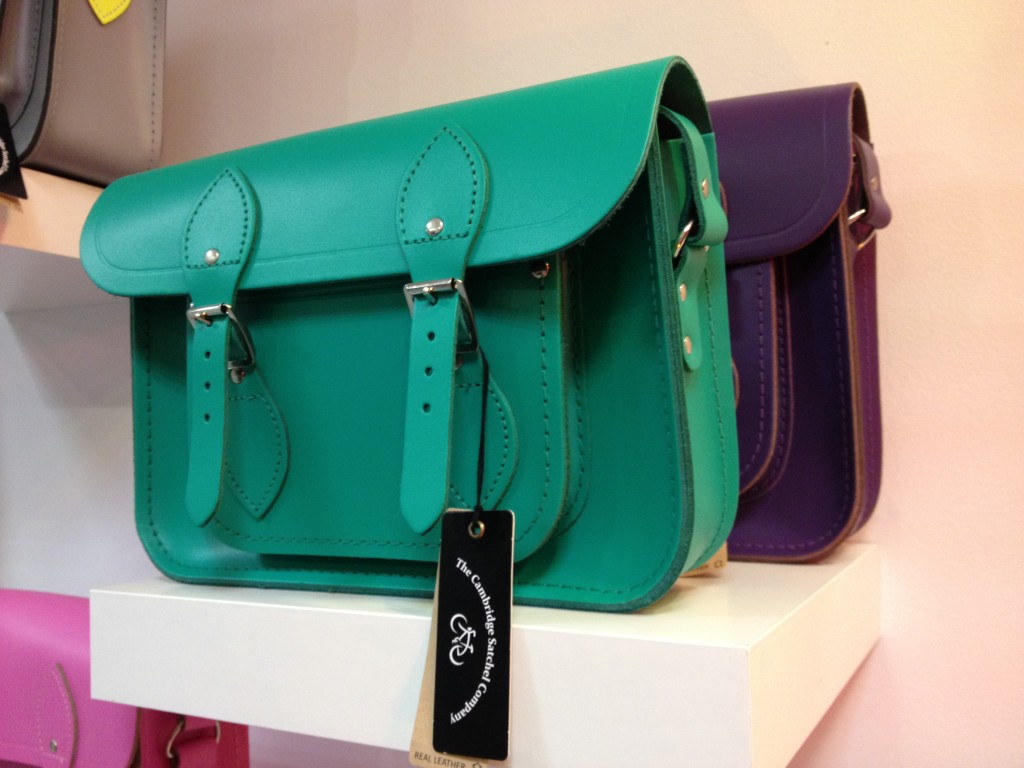 [hr]
Iapetus
I have a thing for
special socks,
and these, by
Avoca, found in Iapetus
, are just one of so many items that are expertly curated here. I love visiting this gallery/ shop as it is as inspiring as it is an experience. This is committing to your own sense of what works, and the result it a
unique arty business of character.
Find Iapetus on Belle Vue Terrache, Great Malvern. Do look out for
Shelly Perkins
prints,
David Pantling ceramics
and a host of other pieces from talented artists. (update: Iapetus now also have a store in Worcester! Great news that good taste is spreading).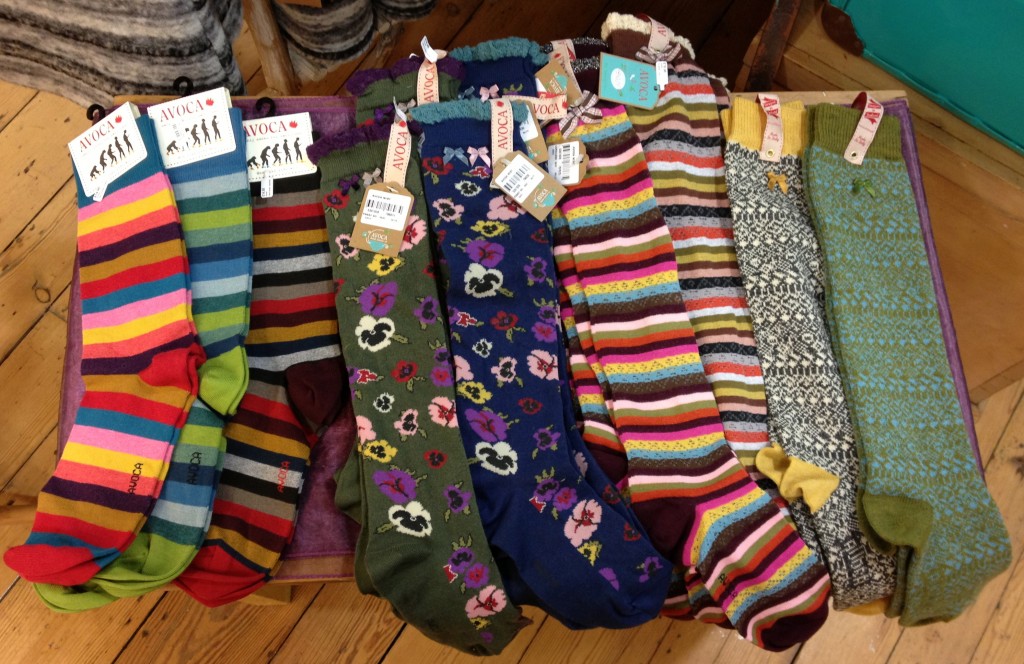 [hr]
Austin & Co
A special independent stationery shop on Belle Vue Terrace. I love a
special notebook,
and as soon as I make my mind which one, one of these Liberty Print notebooks will be mine. I've thoroughly enjoyed Sean's antics on social media, and even Nessa (doggy extraordinairre) has been building his brand. He is a fantastic example of
what you can do to market yourself with a little creativity
as a small business.
Visit Austin & Co or take a look online.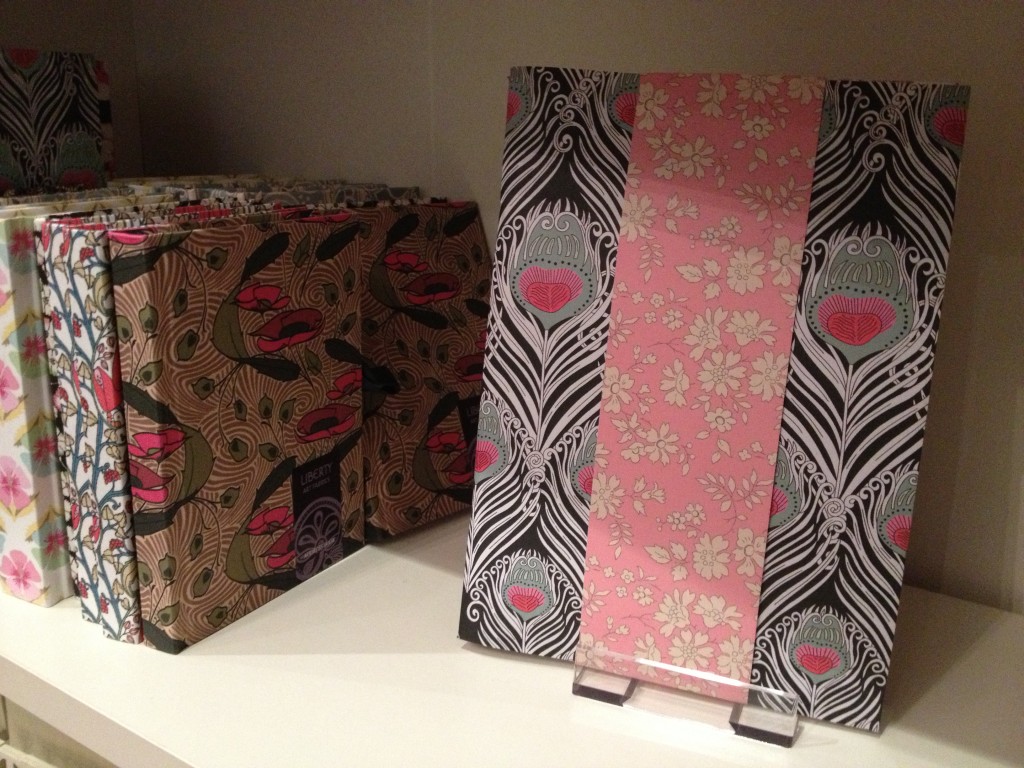 [hr]
Nik Nak Noo
I do love an original retailer, especially one growing from strength to strength (and shop to shop) and we need more of these in Malvern. I'm impressed with Vicky's sparkle and drive for having a
truly original destination gift shop
. As
owls
are far too tempting this year, this mug and coaster are a steal at £5.99 (in store), and there are interesting gifts in every nook in the shop on Church Walk.
Nik Nak Noo is online
and on Facebook, where you can often be first to know about when there's an extra special bargain to be had. (Update: another business that has moved on, but I'm sure Vicky will pop up somewhere again soon as it's hard to hide all of that charisma).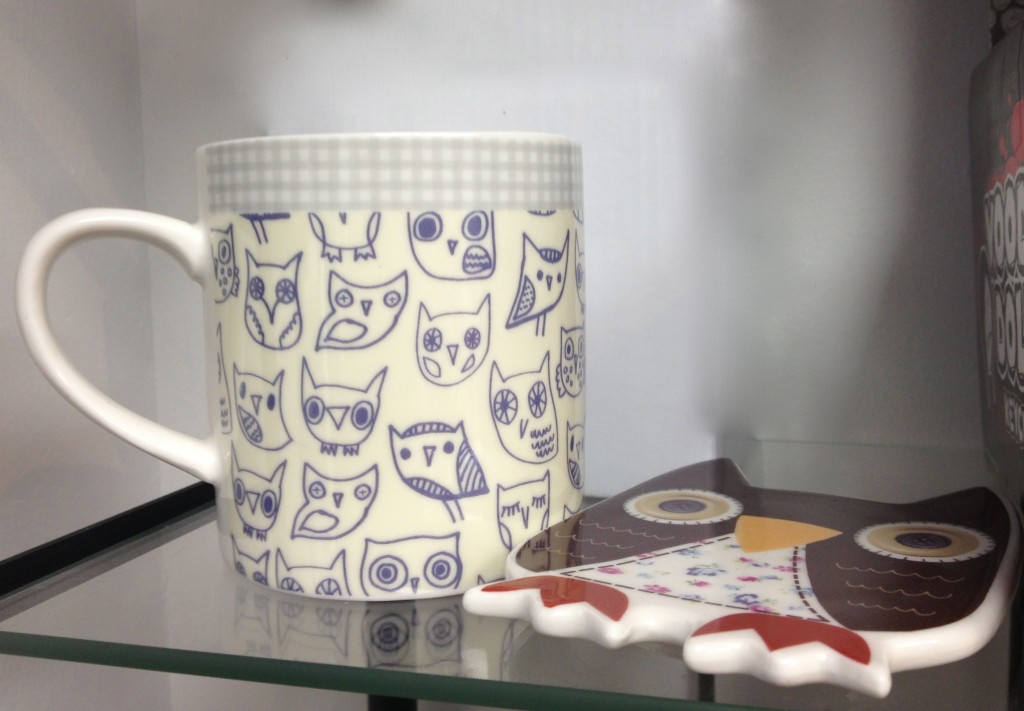 [hr]
Kalliste
This is a little gem on the Belle Vue Terrace, Great Malvern too. I'm drawn to it just because it is so different, and I have a number of
current favourite things
that come from here. As much as I enjoy what I can get there, I'd love for them to get their website up so more people can discover them. Their
little round leather boxes
(approximately 3cm in diameter) are lovely to hold, and I use one to keep earrings safe when I travel.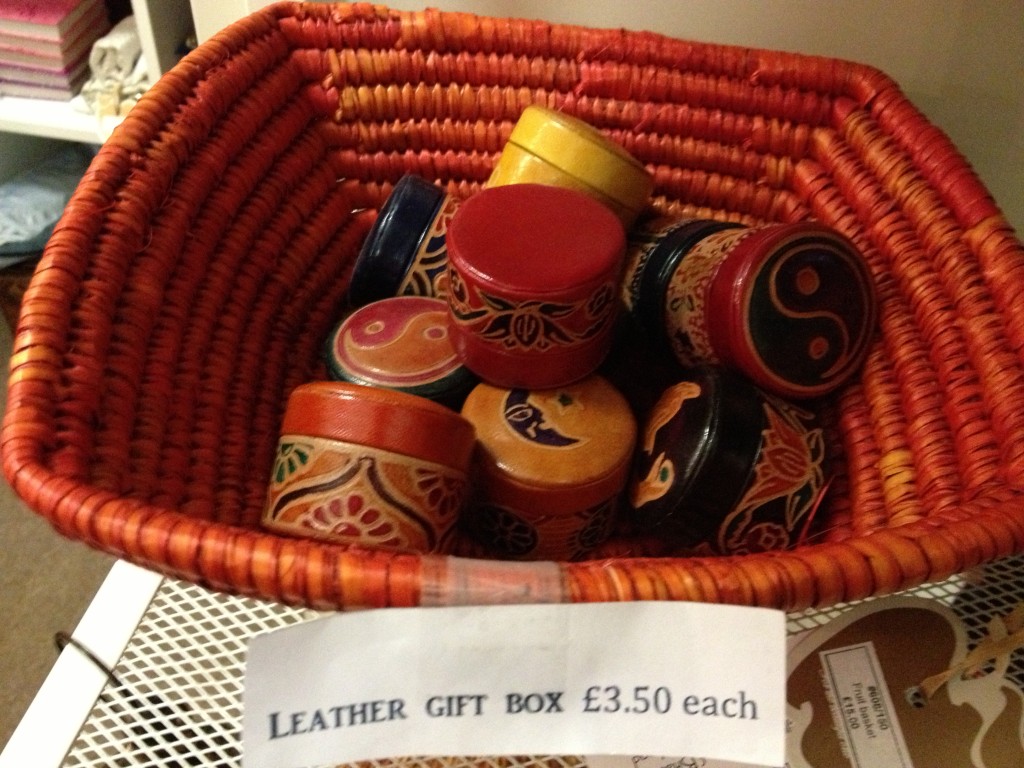 [hr]
Fancy Features
Giant original colouring-in. I love this company. They are rocking from one success to another. This is so clearly a business
born out of passionate love for what it does.
You can literally feel the excited colourful energy.
Everyone should have a business that makes them feel like this.
Maria's approach is creative and committed. From weddings to Victorian fairs in Worcester, you can interact with their giant hand drawn colouring ins, or buy prints for you to take home, which naturally come in giant pencils.
Ideal stockage filler from £10.00
for anyone who could use a spot of colouring in. Interactive arts entertainment. 
Visit the Fancy Features studio at The Fold in Bransford or online
.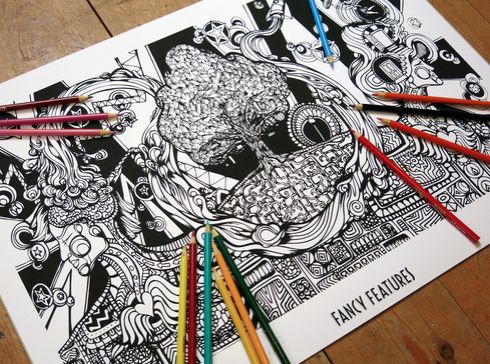 [hr]
Silverfish designs
You'll find Carol at her studio at the fab Blue Ginger Cafe in Cradley, or often at markets in the region. I've been captivated by her dual identity as archeologist and silversmith - and her pieces reflect what she explores.
It's a terrific blend of two loves and so soundly establishes her unique identity. I've been eyeing the earrings in her Flowers range for sometime, and the gorgeous Llanbedr triple pendant (£59) all available at the Silverfish designs site too. You can research your favourite piece from there too, and possibly visit its origin?
[hr]
Satya Robyn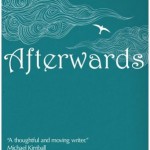 Another local author to Malvern, Satya is also a psychotherapist, Buddist priest and she still has time to inspire up and coming writers to get in touch with their words through mindful writing (look up #smallstones or #writingourwayhome). She has now set up a temple in the heart of Malvern.
I've chosen her brand new book, 'Afterwards', to put in the stocking and I think Satya is a prime example of the kind of multi-entrepreneurial lives most of us will be getting to grips with in the coming years. I think what it really means is that we'll have to go in pursuit of our proper life's work, in a variety of directions, rather than expecting our livelihood to come from a corporation.
[hr]
Eekbatik
I was inspired simply by stumbling onto Marie-Therese and Sarah's studio at the Fold, Bransford, when I first came to Malvern. I've also gone on to explore batik making in one of Marie-Therese's workshops.
Marie-Therese embodies such a critical attribute to running a small business - attitude. Her mix of acceptance, good natured determination, and commercial savvy is the reason for her being able to be an artist that sells. And I sense a strong trait of reinvention - M is now developing here silk-screen talents, so I'm looking forward to her designs making their way to textiles. I've included two of my favourites here, which are available as cards, postcards and prints from £20.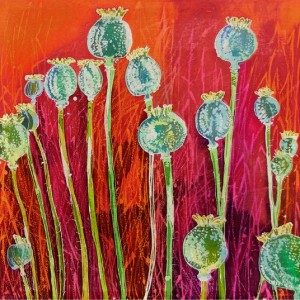 [hr]
The Clover Mill.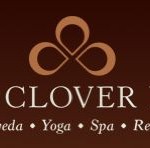 Julie Dent's
The Clover Mill
is proof that you can manifest an idea and passion. This magnificent one of a kind
Ayurvedic spa is a 5 star eco-retreat
for only a handful of guests at a time.
I love how this woman has done what it takes to make the vision, not the compromise, a reality. I recommend putting something like an Ayurvedic head, neck and shoulders massage (£40), or a day spa treat in your Christmas stocking before its impossible to book in here ahead of the celebs and creative geniuses. Do I really have to tell you where to find it? (Cradley).
[hr]
The Knitting Parlour
I do enjoy a bit of crafty experimentation, but even if you aren't that way inclined, chances are you know someone who is. I've visited my share of these kinds of shops, and there is nothing more frustrating that dealing with sewing or crafty ladies that would really rather not help you. The Knitting Parlour is thankfully full of warmth, creativity and space to find what you need here. And you will be helped with a smile! I always look out for their fun window displays. Graham Road, Great Malvern. Details on how to find them and some free patterns here. I've included their dainty scissors that are perfect for threads, and one of my favourite creature pattern books that you can find in store.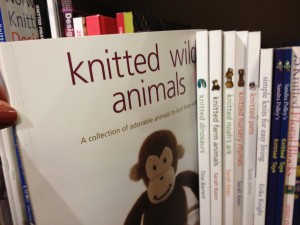 [hr]
Sue Gilmour's botanical chocolates
Deliciousness needs to be celebrated. I had the pleasure of receiving a sample of the cardamon new flavours this year, and my marketing brain was delighted by the savvy of sending a sample to someone interested. You can find them at Iapetus (see above), or direct from
Sue Gilmour's wonderful world of chocolate
 (in taster/ dieter (yeah) sized bars, or bigger). This is an excellent example of the
drive to make an excellent product
as a core marketing tool - the blissful customer will be back.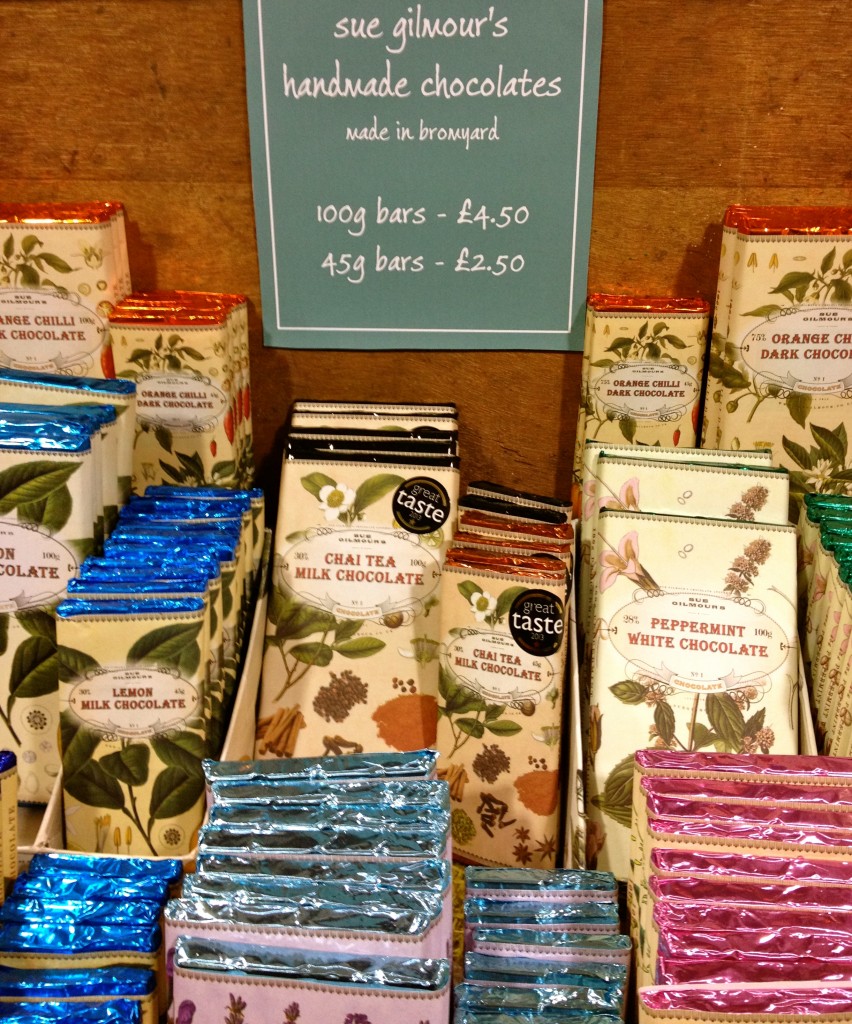 Bonus special mentions:
1. Every stocking needs sweets: I'd go for a single (or maybe 2) flavours of jelly beans from Dolly's Sweet Shop in Church Walk (me? Licorice and sizzling cinnamon). I like how they know what is in the shop. Strange? How many shops do you visit with so many products and can be directed to your heart's desire in an instant?
2. There's always room for more pampering, and Malvern's Skinny Dip has lovely natural creams (made with Malvern Water) which also come in try-me-out sizes perfect for stockings…
For the new year:
What you can do
Thanks for reading. If you'd like to share something about a special small business you like to buy from, please leave a comment, or why not post a pic or thought on
JupiterJasper's Facebook page
- I'm starting a campaign to 'pat a small business on the back' to inspire small businesses to keep going and make something even more special, because their customers care.
I'm Bronwyn Durand, I consult as the Brand Whisperer (developing commercial identity for creative agencies) and my business, JupiterJasper, supports businesses in developing marketing strategy, structure and style so they can make business to believe in
Please share this and inspire support of these and small businesses local to you who are worth it.