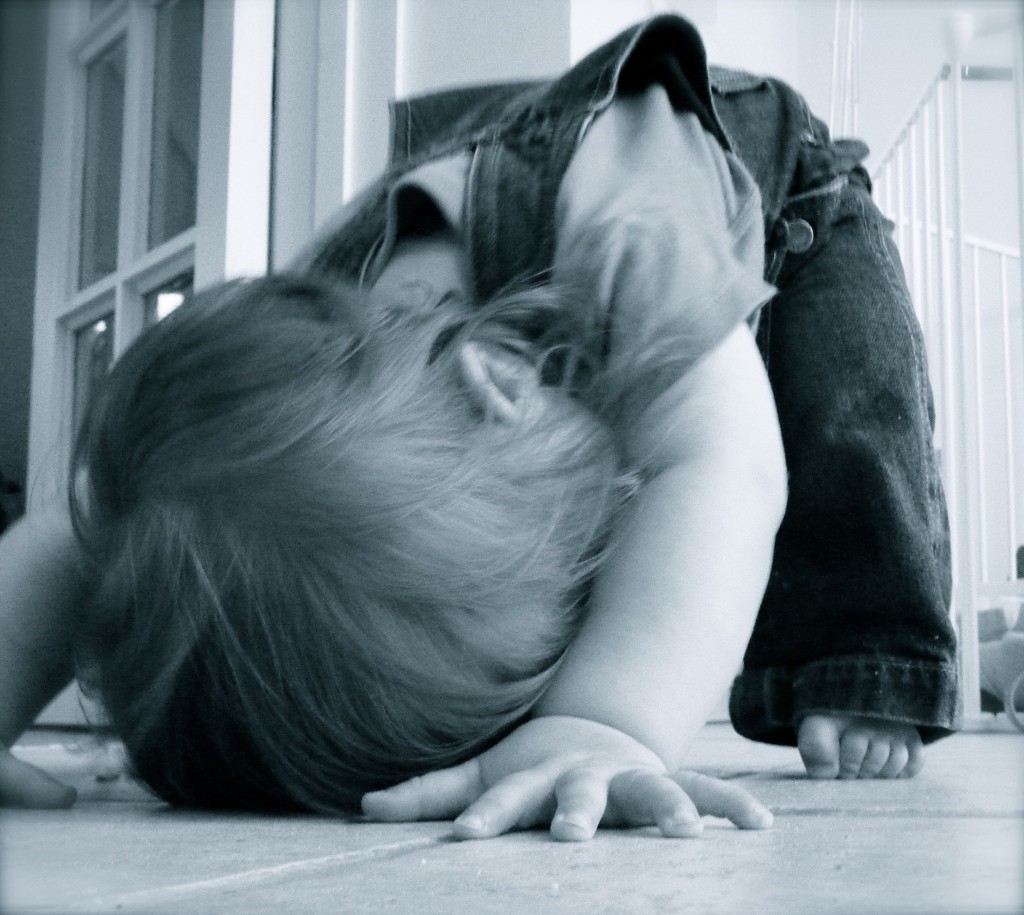 If your budget feels small or insignificant, the pressure to do marketing that succeeds can feel mountainous. Like many things in life, approaching marketing with a different perspective may also make it easier and strangely more successful. Reassure yourself:
1. You can't get marketing right
You can get marketing
mostly right
. Each time you do it, you aim to get the percentage higher. Does it matter that it mostly isn't right? No. It matters that you know what worked, what didn't, and learn and reapply what you learn. There will always be something more to learn, something new to challenge your marketing decisions. The world, your business environment and your customers will always be changing, therefore, your marketing decisions need to be based on new information, and will always have to change. There will always be another consultant, blogger or buddy who has a better idea. Go with your gut, and learn. Repeat.
2. You have choices that don't need money
Having a healthy marketing budget can help you to make sloppy marketing decisions. Have you ever said: 'What harm can it do?' Spend every penny with an eye on why you are doing it. Having a margin for risky experiments is healthy. If you have no idea why it is worth trying, you shouldn't be trying it, as you will not be able to judge whether it was effective. The things that you do that don't directly equate to money spent can be the key to spending your money wisely. Your time invested in
nurturing relationships
with local businesses could be the reason people are responding to your leaflet drop - their recommendation to their customer gave your leaflet the credibility and desire to follow up with you, rather than opting for the bin. The extra
time you took supporting someone
who probably won't be a client, could result in them singing your praises to present you with the ideal client. Perhaps your
website
is better binned than up, but until you get a better online presence, you won't make the money to invest. There are so many ways to build your credibility by taking the time to give yourself a clear and consistent appeal online - directories, social media, blogging are just some of the ways. One of the most effective ways ever to get more business, is to
do what you do well.
Tack on the end of that something that says 'Mr Customer, I'm so glad you liked that, could we add you to our list so we can keep in touch?' and you'll multiply the benefits. If you want to get an instant source of inspiration for improvement, refinement or growth -
ask your customers what they think.
In person, or survey monkey - you may not get everyone's thoughts, but it can be a real eye opener about what customers think you do, perceive you, and they may even share great marketing ideas you had not considered.
3. Suppliers are scary in direct relation to knowing what you want, and what they can do
Please stop saying 'you are the expert' to a supplier.
You
are the expert in your business. You can't do everything yourself, so you need people with other skills. Don't
hand over responsibility
for what you spend your money on. Even the most ethical supplier in the world can't take that responsibility on for you.
The clearer your brief, the better your result will be
. If you educate yourself on your options, what you like/ don't like, and the key aspects you need to know, you will drive the results and get the best work from your supplier. You don't have to know the answer, just the reason why. Until you get better at this, you will continue to be unimpressed with what you get from creative suppliers. Being prescriptive is also unhelpful -
think of a good brief as the balance between being clear about what you want to achieve, knowing you have the correct skill set to accomplish it in the creative, and then giving them the autonomy to produce the best work they can.
I've met a lot of small businesses who have had hard lessons as a result of appointing the wrong kind of designer, consultant or supplier. Take a little time to explore what skills you need to achieve your outcome, and really consider what you actually want to produce.
In my opinion, most of the poor quality work I see is the fault of the brief, not the designer
.
4. 'This techy stuff' is not too bad once you know how
'Techy stuff' is mostly hard because you've turned it into a mountain. Yes, there is too much to know. You don't have to know it all. You just need to start with what is in front of you, and move on when you are ready. Be open to the learning, and you'll take to it like a duck to water. Everyone is capable of embracing and using technology to their advantage. Once you gain an understanding, it will be easier to determine what parts you are better at, and what parts you'd like help with. Like many of us, you'll find so many ways that you can work smarter (and possibly new distractions).
You don't have to be at the mercy of anyone else's knowledge
. The internet is full of free information to begin educating yourself. The most critical thing is that you need to
bring your willingness to the table
, and if you are truly fearful, step outside your comfort zone and find out what CMS really is. (Great places to start are sites like Quora or the question/answer feature on LinkedIn. You are more likely to find a genuine expert to help you who will give good information compared to general forums that tend to be about ego).
5. If the point of the marketing is vague, then expect the same from the result
Why are you doing this? If your reasons have any obligation in them, any deference to someone else's expertise -
go back and check your reason why
. If you need a little courage to say no to the ad sales person selling space in the dentist magazine that has never ever got you business because they forget to distribute it, but never to sell ad space, then consider: What is the
potential cost of each new customer?
Not sure how many you can get? (Try '1'. If you think it is still worth it, then maybe it is worth a try).
Have you ever got a customer
from the type/ message of this ad/ marketing if you have done it before? Is there a
more guaranteed/ easier way
of getting a new customer for the same money? Do you
have another goal here
besides sales/ new customers? Is that more important? And sometimes, you simply need to be
sensible with your expectations
. If you are starting out, having an instantaneous national response is probably not going to be a useful benchmark for your viral video made on your iPhone. Not your first one. Probably.
6. You can contain 'the pressure'.
If you are creating your own pressure, ask yourself whether there is another way. If you've stepped out and decided to create an event,
does it really have to be
a national conference immediately? Could you start with your 10 supporters and 2 of their friends, create a conversation that makes the time well spent, and then grow it to likeminded people as a product that works for them and they want to be a part of? Do you have to be the number 1 tradesman in your profession locally? What is that anyway? Couldn't you be the friendliest?
What would your customers respond better to?
Does your design have to look like H & M, or would a little of your uniqueness go a much longer way to connecting with a real customer who values what you make? Does it all have to be done now, or could you do perfectly well enough improving your blog as you go, funding better business cards each sale?
7. It is more about organising than 'the effort'.
Sometimes, the
trouble with marketing is just the work it takes.
If it feels overwhelming, the best advice is to write down the outcome you are after, and work backwards to now, listing
what has to happen in milestones
to get from one to the other.
Then keep it in the day.
If you focus on the details required for each milestone, without aiming for perfection, just done, you will enjoy forward motion. Enough everyday is the mantra. A few minutes spent learning a new skill, a few minutes playing on twitter at getting better at your strategy - it will all add up. Start by scheduling one activity, and when you are getting the hang of it, do more. Mix it up to allow yourself time to deal with the day to day. Taking steps in the right (or general) direction each day is how you move marketing forward as a small business.
8. It doesn't happen by magic.
Marketing success a 
continuos journey
of: Making something that a market wants Clear and relevant message Appearing at the right time In multiple right places To the most relevant audience Delivering the right information presale Completing a satisfactory buying experience Using the successful sale to build a relationship that costs less to maintain Repeating. This is a process you can evolve, grow and build on.
You don't need to get it all right to start with.
But a good place to start is recognising that
you need a process of some kind
like the above if you really intend making marketing work for you. Don't fool yourself into thinking it is possible to get it right if you are only focussing on one part in the journey.
9. Be prepared in case it all goes horribly right
It can really be a problem
if you are only expecting mediocrity.
If you have invested the time in getting to know your customer, improving consistency and the clarity of your message and building a variety of ways to communicate,
sooner or later you are going to get a response.
It pays to be prepared. If you are currently packing 10 orders a day, what will you do with 50, 100, 1000? I'm not saying upscale into you have justifiable cause, but I am saying know what you will do, and possibly have a fast and slower plan too. If something interesting happens, like media interest,
model what happens the first time you get it, so you'll have a letter, and email, a plan for how to make the most of your opportunities.
Bronwyn Durand founded JupiterJasper, the Marketing Mentor for small businesses. Bronwyn is also The Brand Whisperer, with a special interest in building commercial identities for businesses.
Do you get my free weekly email? Sign up to '1 Thing to Improve Your Marketing this week' here.